✓ Designed for women* and couple who want hormone-free birth control or trying to conceive.

✓ The Ovy thermometer enables an accurate tracking of the basal body temperature (BBT) in the morning.
✓ In combination with the Ovy App you can track your ovulation, fertile window and next period based on the scientifically proven symptothermal method.
✓ At night the basal body temperature decreases to a minimum. This data is needed to calculate the female cycle.

✓ Flexible measurement tip for oral and vaginal use.

Signal when measurement ends
Up to 3 min measurement time
Track temperature and body signals
Here's what the Ovy community has to say: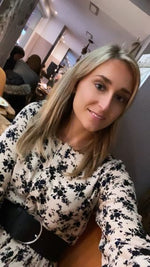 By using the app and taking my temperature, I got to know my body in a new and better way. (...) If you want to avoid hormone-free contraceptives, Ovy is a fantastic option.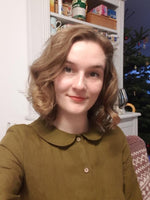 The Ovy Bluetooth Basal Thermometer completely removes the need for a stopwatch. Say goodbye to using your phone to illuminate the display so you don't wake your husband, and forget about typing temperature readings into your phone. I'm thrilled! Nothing but thrilled.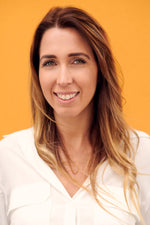 The perfect basal thermometer for contraception or simply to get to know your own female cycle better. I can thoroughly recommend it.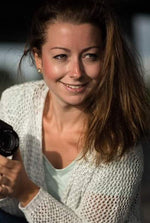 The Ovy Thermometer and Ovy App are a gift. Every woman should be familiar with Ovy and start using it. The Ovy team, the content, the app and the basal thermometer have become an indispensable part of my life. I can only encourage and inspire every woman to choose a hormone-free way of life. Ovy, please carry on with the excellent work and continue making the world a better place!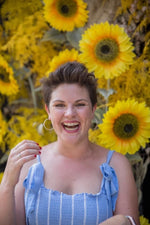 I've been drugged up on contraceptives for so long and finally you guys came along. Thank you for educating people and developing products that support natural contraception. This is just what we need – better education and individual responsibility for our bodies.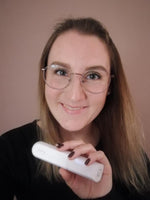 I've been using the Ovy Bluetooth Basal Thermometer along with the Ovy App for 11 months and am very happy with it, as it makes it much easier for me to use the NFP method and displays my temperature curve within the app according to the NFP guidelines.
Questions?
Do you have questions regarding the Ovy products or Ovy App? Our customer support is here to help. Just send an email or hit the chat button.
Contact